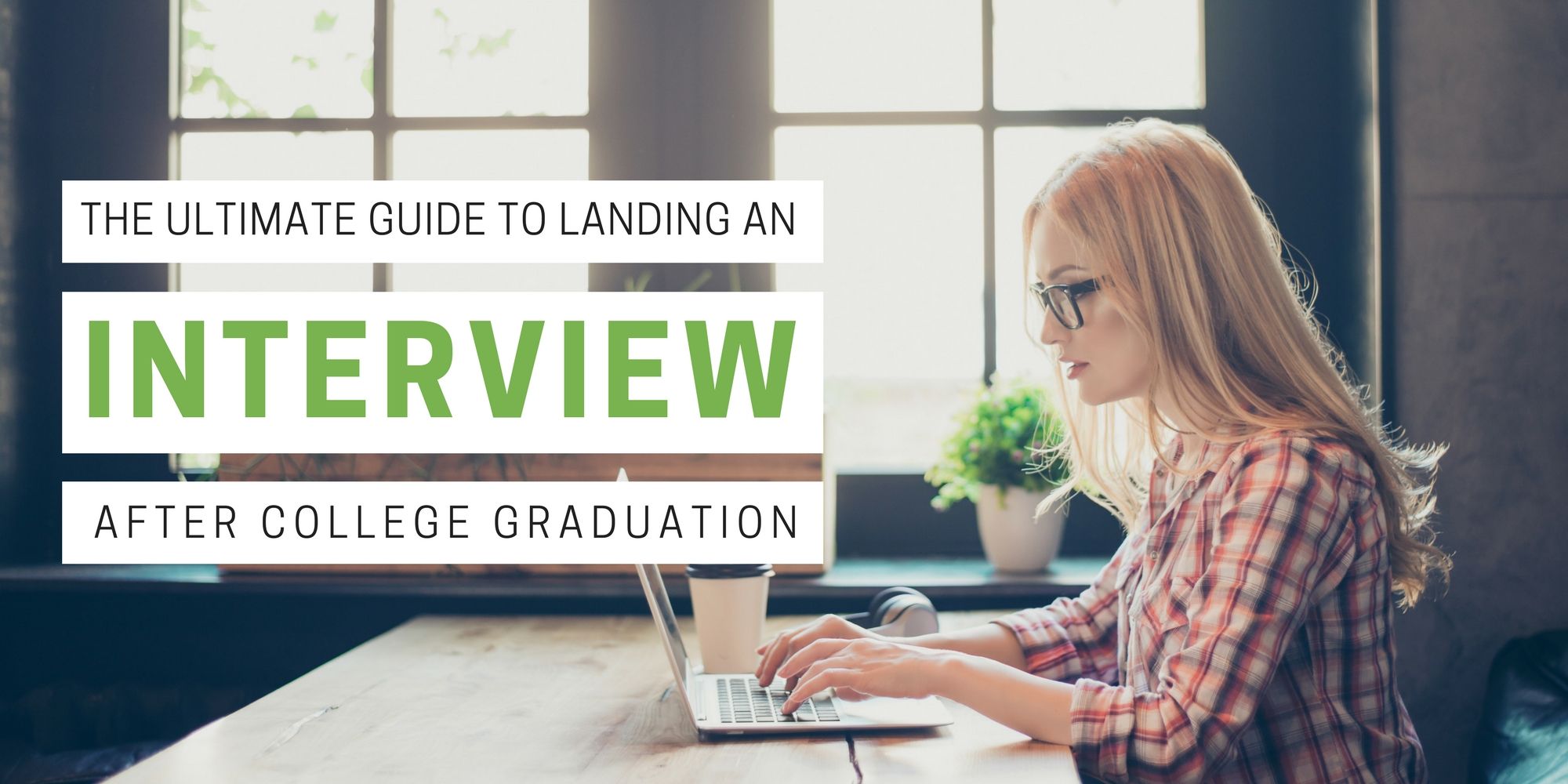 Graduation season is quickly approaching. Maybe you were well prepared and already have a career lined up after college graduation. Or, maybe you are currently searching and don't know where to begin. First off – don't get discouraged! We have compiled some helpful tips in making the job search feel less daunting.
Where to start your job search
As we all know, there are many online resources to conduct your job search. Sites such as CareerBuilder, Indeed, or Monster are great for finding a huge assortment of jobs. But, why not take your search a bit further? While there are many different avenues for job searching, here are a few additional ideas:
Find an area recruiter such as Sedona Staffing
Many recent grads may not think to reach out to a local recruiter, but this is a great place to start with your job search. By registering with Sedona Staffing, your resume is on file to be considered for many different jobs. Not to mention, Sedona works with companies nationwide, so your options are not limited to your current location. While you conduct your own search, your recruiter is searching for you as well. Sometimes, he/she may even know about potential opportunities before they even hit the major job boards. Did we mention, this service is free to job seekers? You will never pay a dime!
Another perk to working with Sedona Staffing is that your recruiter has direct contact with the employer. This allows him/her to know the company culture, and truly know if this company would be a good fit for you in the long run. You may be qualified for the job itself, but if the company's culture doesn't align with your values and beliefs, you could be back to square one searching for a new job.
Your recruiter having direct contact with employers is also an advantage to you during the application and interview process. When submitting your resume and cover letter online, you may never receive a response from the hiring company. Many online job sites help companies weed out resumes based on keywords within your resume. By having direct contact, your recruiter can submit your resume directly and keep you updated throughout the whole process.
Finding the right job on a company's "Careers" page
If there is a specific company you want to work for, it doesn't hurt to search out the company's career page on their website. Review their job postings carefully to make sure your credentials align with the job requirements. Many times, companies will specify that you must be proficient in XYZ program with 3 – 5 years' experience in said field. Chances are, this position is not entry level. As a soon-to-be college grad, you may not have gotten a chance to experience the workforce. Look for job postings that specifically say 'Entry Level' or 'training provided for the right candidate,' etc. Entry level positions allow you to gain experience and develop your skills.
Follow a company's social media pages for potential job postings
Many companies have started to use their social media pages as a way to reach job seekers. For instance, Linkedin allows businesses to post jobs to their company profiles. This professional platform allows you to interact directly with the person who posted the job, see the employees who already work for them, and get a feel for the company as whole.
Another platform some employers use for posting jobs is on Facebook. According to Statista.com, Facebook has over 1 billion users accessing the site per day. While Facebook is more of a social platform, many employers have started using Facebook's "Jobs" tab to advertise their current openings. By following a company's page, you not only learn more about a company's culture, but you also see their job postings in your feed.
Tailor your resume for every application
Using the same resume to apply for multiple job openings can result in you waiting for a response you may never receive, and potentially many missed opportunities. Whether it be a recruiter, HR department within an organization or a keyword scanning system reviewing your resume, it's crucial to tailor your resume to each individual job postings. If the job posting states that the 'applicant must have project management skills' or 'have previous experience volunteering with a non-profit' be sure to highlight those items in your resume. By customizing each resume, you are showing that your past experience is relevant and aligns with the job description.
Network offline and online
In college, there are many opportunities to network. Here are just a few:
Job Fairs
Job fairs are fairly self-explanatory, and it is likely that your college or community is hosting a spring job fair. Attend them even if you aren't required to! This is a great opportunity for you to shake hands with local professionals and get a taste of the business world before you land your dream job. This is the chance for you to give your pitch. Even if you aren't sure what type of career you are looking for, it's a chance for you practice and gain confidence in yourself.
Connect with your program advisors and peers
You hear it frequently – It's sometimes about who you know. Connect with your program advisors and peers. It is very likely that your advisor has worked with outside organizations throughout his/her career and has made many connections along the way. You advisor may be willing to reach out to one of his/her contacts to put in a good word on your behalf. If not, there is a good chance your advisor can point you in the right direction and help you narrow down your options.
Were you involved in any clubs or groups throughout your college career? If so, talk with your club and group members! Perhaps one of your peers already has a job lined up. Reach out for pointers to get a better understanding and real life examples of the interview process. And if you're lucky, your peer may be willing to talk with their employer and vouch for your work ethic and accountability from working on projects together.
Online Networks
If your LinkedIn profile is collecting dust, take some time to freshen it up! It is important to have a professional picture and completed profile. This allows you to stand out and be discovered by recruiters and potential employers. If you don't have previous work history, highlight your hard and soft skills along with some of the activities where you got involved during your college career.
The next step is to connect with college advisors, peers and alumni. This will help you build professional connections, be informed about updates within the organizations, and learn company culture and lingo. In addition to making actual connections, join industry groups that are related to your desired career path. You can find a plethora of knowledge and insights that employees encounter on a daily basis in their careers.
Be patient and don't get discouraged
While you may be finishing up the last few months of your college career, it's important to start doing some soul searching if you haven't already done so. Leaving college with some sort of plan in place will not only eliminate unnecessary stress, but it will set you up for success. Make small goals that ultimately result in you finding a career you truly enjoy. Most importantly, be patient and don't get discouraged! Finding a job can take many months and multiple interviews. Stay consistent with your job search, learn from your mistakes, and don't let your fears of failing consume you.