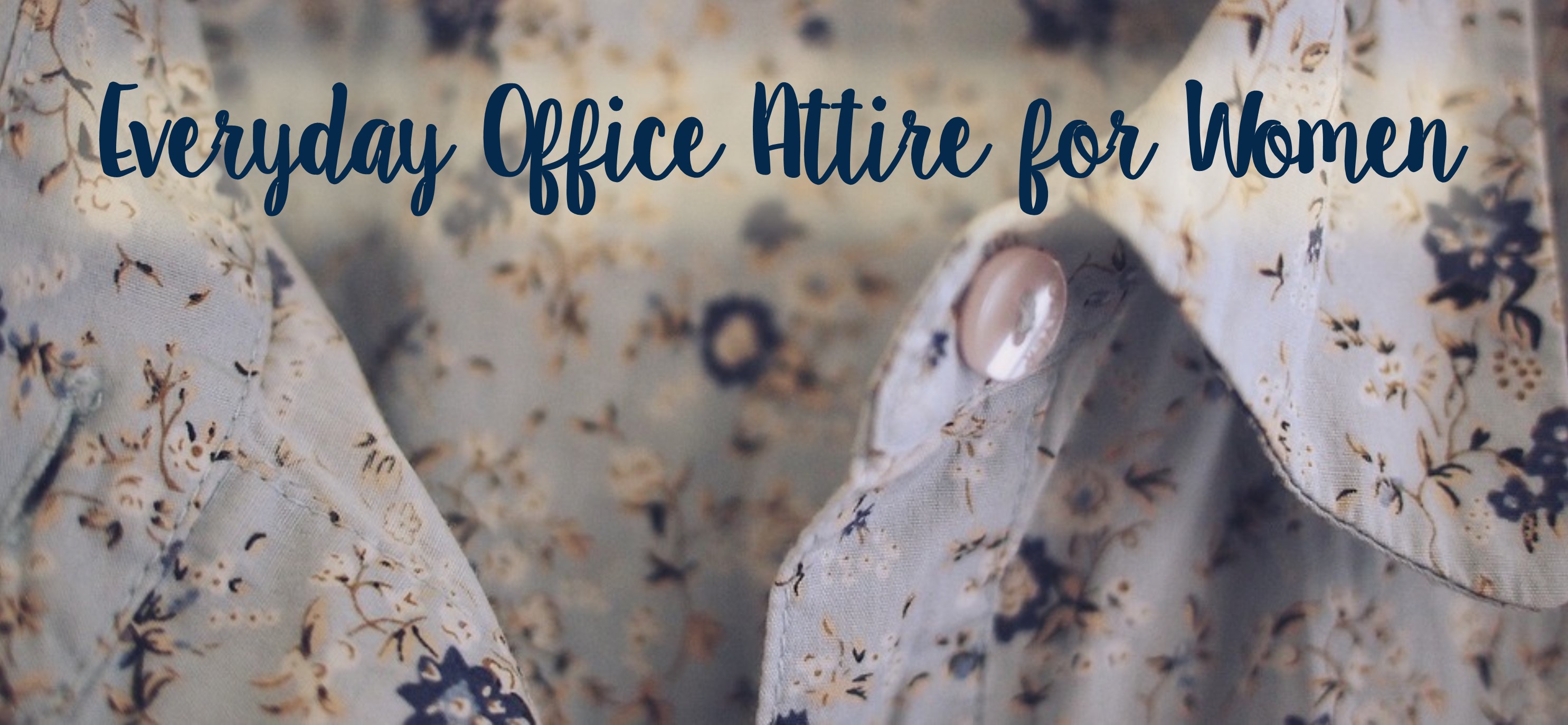 Getting dressed for work shouldn't be stressful, but when you're starting a new job, it often times can be. You spend hours on Pinterest, only to realize that your wardrobe is seriously lacking any of those fancy pencil skirts and chunky necklaces. Even the best dressed women have been there at some point, and the Sedona gals can completely relate. We might not be able to bring your Pinterest closet to life, but we can definitely give some advice on how to dress to impress.
For us, it's all about finding the balance between professional style and comfort. Here's a list of our favorite office attire, from real Sedona employees, who dress for a business environment, on affordable budgets, every day!
1. "My favorite office shirt is a button up blouse, I prefer mine to be slightly sheer, and wear a wide strapped tank top underneath. They are perfect year-long, too, because you still get the sleeve without all the trapped heat during the summer!" - Ashley
2. "My favorite work attire is my stretchy work pants. They are nylon and polyester, so they don't get the little cotton balls from being dried, like cotton pants do. I love them because they last forever, are super comfortable, and look professional. Also, flats, get yourself a cute pair of 'comfy' flats!" - Michelle
3. "I love skinny dress pants, because they are versatile; you can wear them with either flats or boots, and they look great with 'flowy' shirts, which is another favorite of mine!" - Shelby
4. "Of course dress within your company's dress code, but aside from that, I think basic pieces are great because they can be dressed up in so many ways. Adding jewelry, scarves, and accessories can change the whole vibe of an outfit. I also really feel confident when I feel good about my hair." - Dawn
5. "There's really two essentials that you need: black dress pants and tan dress pants. Get ones that fit well, because if they fit you really well and you feel good about how you look in them, you'll end up wearing them outside of work a lot, too! My other piece of advice would be, if you aren't sure what to wear, start out simple and conservative, and then once you get to know the culture better, think about bringing out some of your bolder pieces." - Kelly
Other Recommended Pieces:
Why We Love Them:
Blazers

Can be put over top of almost anything for a professional look and warmth!
Black Ankle Boots
If you get a pair with a very small heal, they are super comfortable! Plus they are cute
and match anything.
Patterned Dress Pants
These are a show stopper! They are a statement piece - stylish and bold, but still very
professional. Pair with a solid color top.
Control Top Dress Pants
Slightly higher on the waist and provide a comfortable "held in" feeling, without the
"squeezing the life out of you" feeling that Shapewear can give.
Cardigans and Sweaters
Thicker ones for winter, and thinner 'flowy' ones for the summer. Plus it gives you a chance
to wear those cute tank tops without having to wear a blazer. Blazers are great, but sometimes
you just need comfort!
Dresses with Sleeves
Knee length with tights, ankle boots. If your dress doesn't have sleeves, you can still rock it with
a cardigan or blazer!