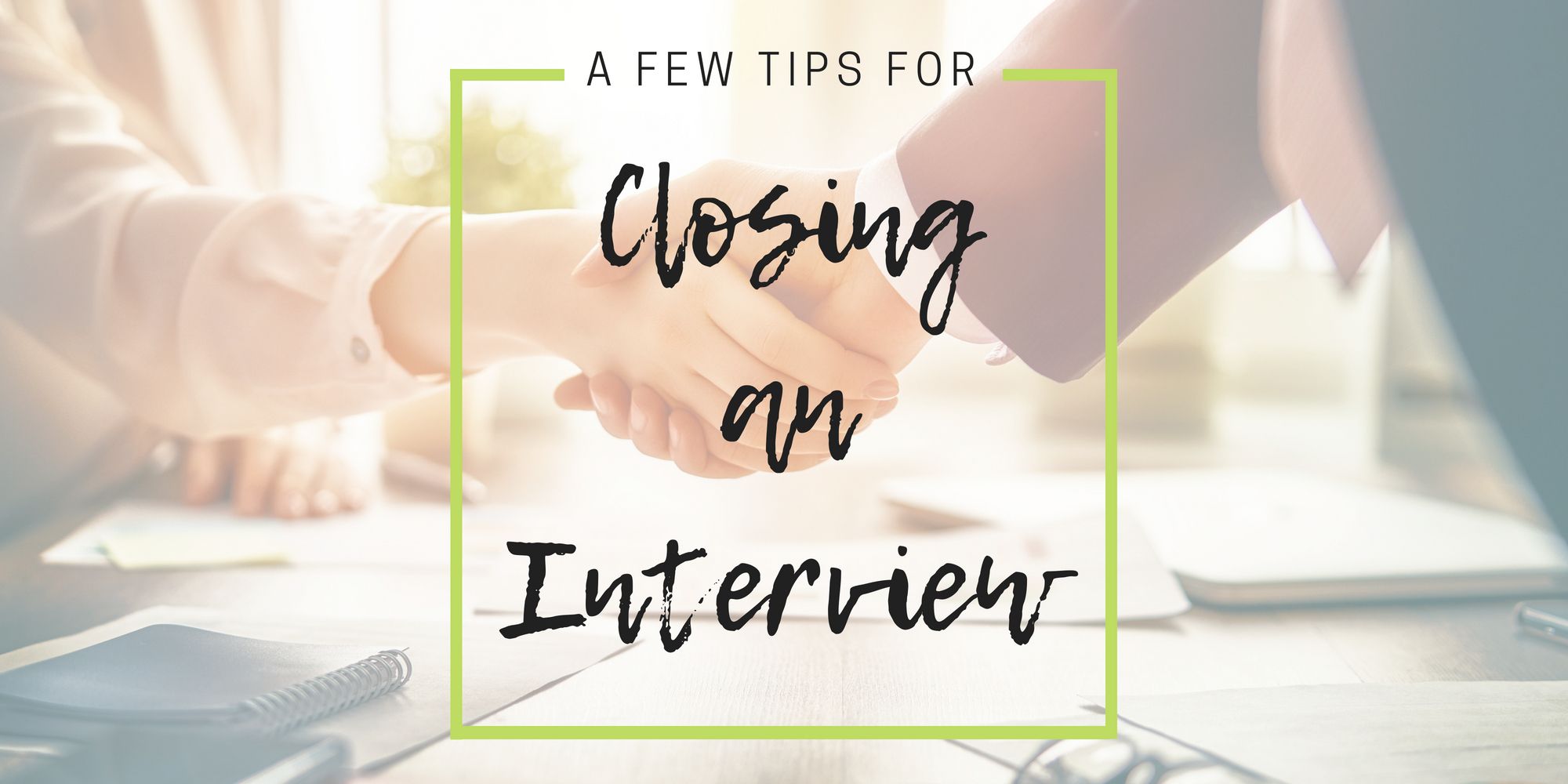 One tip I consistently share with job seekers, whether they are interviewing for an entry level Dishwasher position to a CFO role, is that they need to have some questions prepped to ask the hiring company representative near the end of the interview and conversation. I'm talking about questions beyond the typical compensation structure, benefits package, company culture, blah, blah, blah questions.
Every hiring company loves to chat about themselves and it's the job seeker's chance to get some very real comments and insider knowledge about the company. By having some basic open ended questions prepped, it also shows the interviewer that you've done your homework on the role and company. Having general questions prepped often comes across as being proactive and having a genuine general interest in the company as a whole. Most company representatives in an interview are excited to sing their song to you on why you want to choose them. Let them lure you in.
Samples Questions:
"I see you've been in business since (enter year), can you tell me what the next ten years look like for this company as a whole?"

"You noted you've been with the company for (enter number of years) earlier, what opportunities have you experienced with this company?"

"What is your projected timeline for filling this position?"
"What is your projected timeline for filling this position?" --> Arguably the most important question an interviewee can ask as a closer. This one question opens the door to further expectations around next steps for the interview process. It helps the interviewee better understand if they should sit by the phone awaiting a return call, or lay low as the hiring company isn't planning on moving forward for a month or so. It also is putting the ball in the interviewer's hands to let you know, as the interviewee, when an appropriate time to follow up on the position's status.
Put on your curiosity hat and check out the company's website, social media platforms and do a general Google search to help identify what questions you may have about the company and how they may align with your career objectives.