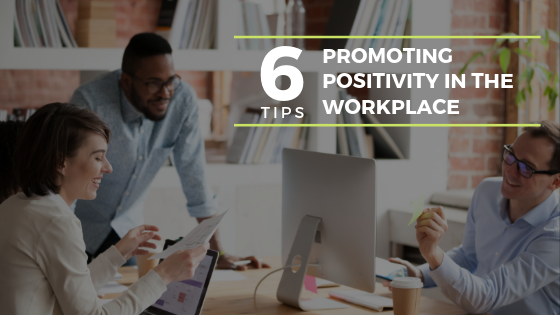 PROMOTING POSITIVITY IN THE WORK PLACE
What can we say – being positive is CONTAGIOUS!
We all have days when it almost seems impossible to be positive, but it's important to remember that you have the power to see good in any situation. Being positive not only strengthens your mindset, but will help change the mindset of those around you. Below are some tips to help you promote positivity in your work place:
Smile – Smiling helps boost positive thoughts and feelings
Use positive messaging – Be personal, compassionate, and encouraging when you communicate
Show gratitude – Complement each other; it helps build mutual appreciation amongst each other
Be thankful – Make it a habit to thank someone who has helped you out; keeping it genuine
Develop relationships – develop healthy relationships in the work place; it will help develop trust and respect
Know your mission – your teams mission is extremely important; remind yourself and your team of the "why" behind your company and the jobs you do
Positivity is powerful! Promoting positivity on a daily basis will help brighten the day for everyone around you. Whether you are the employee or employer, you can make a difference just by sharing a smile!