Back to calendar
Job Fair | Dyersville, IA | Manchester, IA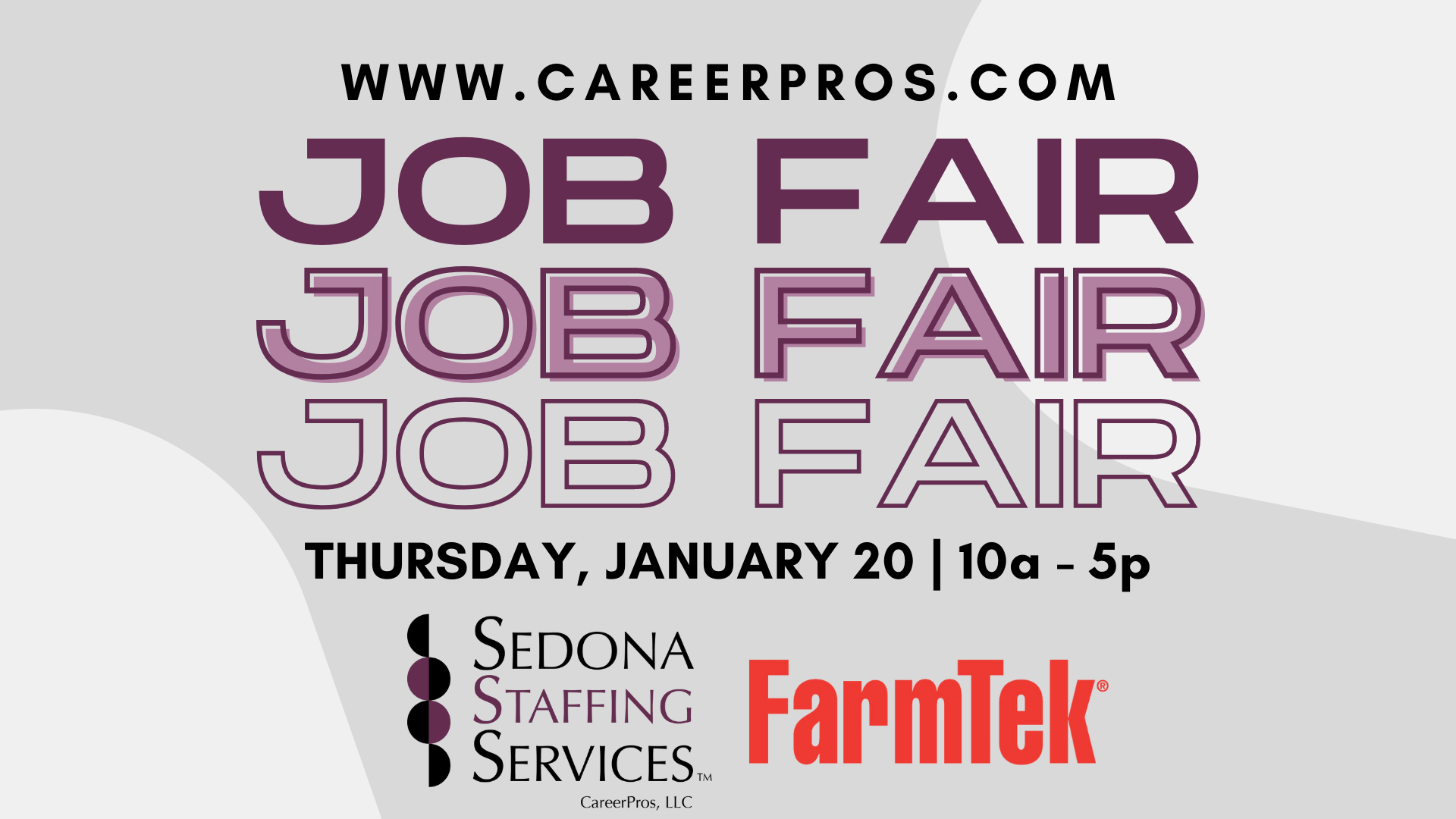 Job Fair
Thursday, January 20th, 2022
Dyersville, IA | Manchester, IA
9a - 5p
Stop by our Dyersville, IA or Manchester, IA office for a Job Fair on Thursday, January 20th from 9a-5p.
Featured Employer: FarmTek

What to Expect:
- Meet with a friendly Sedona Representative to discuss local opportunities that fit your skill set and the kind of work you are looking for.
- A FarmTek Representative will be hanging out at our Dyersville office to discuss available opportunities.
- Bring form(s) of employment documents to complete the form I9 (Most commonly used: Driver's License and Social Security Card).
- Our services are always free to job seekers!
Opportunities Include:
Assembler - 1st shift - $15/hr
Welders – 1st and 2nd shift up to $22/hr
Paint and Prep- 1st shift- wages up to $25/hr for temporary positions - $17-$18/hr for regular hire
Weld Inspector- 2nd shift
Production Associates-1st shift- $17/hr
Machine and Laser Operators- 1st and 2nd shift- pay will be commensurate with experience
Design Drafter- pay will be commensurate with experience
Receiving Clerk- $15/hr
Material Handlers- Up to $18/hr
601 16th Avenue, Dyersville, IA | 563.875.7030 | dyersville@careerpros.com
107 W Main Street, Manchester, IA | 563.927.2585 | manchester@careerpros.com
Visit www.careerpros.com to view all of our current openings.
Sedona Staffing Services is an Equal Opportunity Employer.
Dyersville, IA Thursday, January 20th, 9:00 am - 5:00 pm